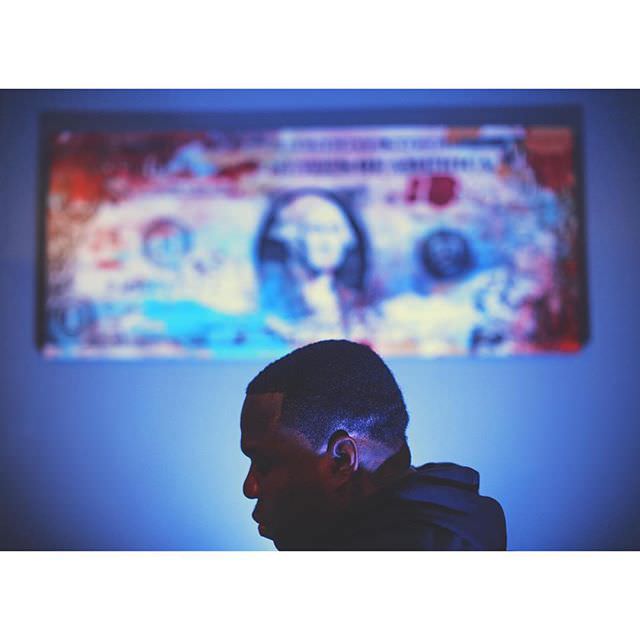 Back in October of 2014, Chicago rapper Bandman Kevo was arrested and charged with bank fraud in Chicago and Northwest Indiana. The charges stemmed from "card cracking," a term most people who read this site are familiar with.
This week, Kevo had his day in court and is to plead guilty to the charges. Kevo and his co-d face up to 30 years in federal prison.
Says the Chicago Tribune:
Two members of a rap crew with ties to Lake County will plead guilty to taking part in a scheme to defraud banks through fraudulent checks.

Kevin Ford, 27, of Chicago and Cortez Stevens, 25, of Griffith, will both plead guilty to one count of conspiracy to commit bank fraud, according to plea agreements filed Tuesday in the U.S. District Court in Hammond. They face up to 30 years in prison.

Both men have also agreed to pay a total of $141,919 in restitution, money that will come from two cars — a 2004 Audi and a 2006 Maserati — they already forfeited to the federal government.

Ford and Stevens, who used to live together in Merrillville, were part of RACK Boyz, a rap crew that also operated a "cracking card" scheme.

The scheme takes advantage of the fact that banks will credit money to clients' accounts within just a few hours of depositing a check in an ATM, even though it takes several days for the bank to receive the money.

According to a probable cause affidavit, Cortez, Ford and others would recruit people on social media and rap videos, sending them private messages talking about how they could make money.

Ford, who went by the name BandMan KEVO, wrote one person "Yo u don't know me but we can make some cash together…"

The defendants would pay the recruits for their debit card information and PINs, which they would then use to deposit the fraudulent checks.

They would then make a small ATM withdrawal to make sure the bank had credited the money to the account before buying money orders with the debit card at stores.

The affidavit says Ford, who has no work history, was able to live in a Chicago apartment with monthly rent of $4,195.

A change of plea hearing has not been set for either defendant, as of Wednesday afternoon.
UPDATE: We've just spoken with Bandman Kevo and he relayed that he is, in fact, NOT facing 30 years. This is Kevo's first offense and he has no prior criminal record. He points out that white collar criminals who've stolen millions of dollars don't even see that kind of time.
We have an open line of communication with Bandman Kevo, so we'll keep you posted on the entire case as it unfolds.