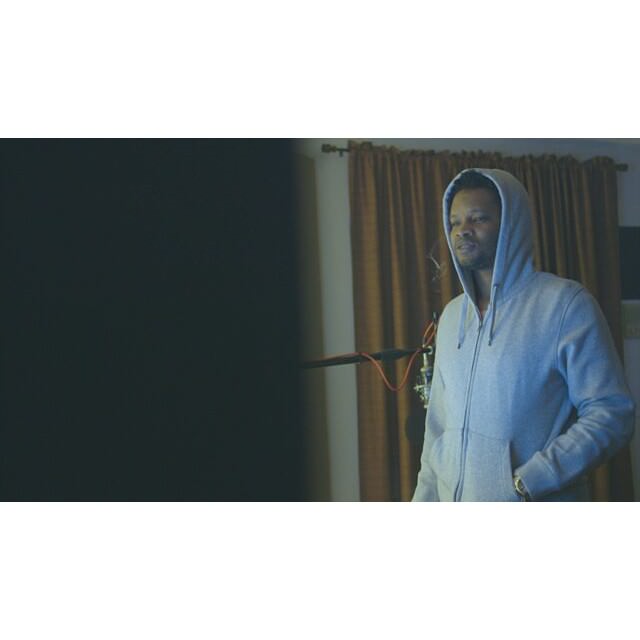 Words by Tiffany Walden (@Waldens_Block)
BJ the Chicago Kid is serious about his sound.
He's been serious, of course. Check his resume. Those background vocals on Kanye West's 2006 hit, "Impossible," with Keyshia Cole and Twista? Yep, that's BJ. The feature on Kendrick Lamar's critically-acclaimed project, Section.80, and Schoolboy Q's Grammy-nominated jam, "Studio." Yep, BJ did those, too. There's something different about seeing the Brainerd native in action, though.
After a few minutes of stopping and restarting his opening bass drum routine with his band during sound check at Reggie's Chicago, BJ stopped and pointed to the solo drum – which didn't sound right to him. "We're definitely getting there, fellas. Thank you," BJ reassured his two guitarists, drummer and drumlins. They tinkered with the microphone under the drum, the drum cradle and the drum itself until BJ found the sound he was listening for.
Hours later, joined by a drumline, BJ walked on stage and beat the hell out of that drum in front of a packed house. With the crowd screaming for more, it was only right for him to jump right into his blazing single, "Church."
A few wondered if Chance the Rapper would bless the stage like the other local artists who opened for BJ – ClarkAirlines, Josh K, Dlow, Kemo, Stunt Taylor, Brian Fresco and Lil Bibby. Midway through the song, it didn't matter whether Chance came out or not. The venue transformed into a party. It was a homecoming of sorts for BJ, who left Chicago for LA years ago to jumpstart his music career.