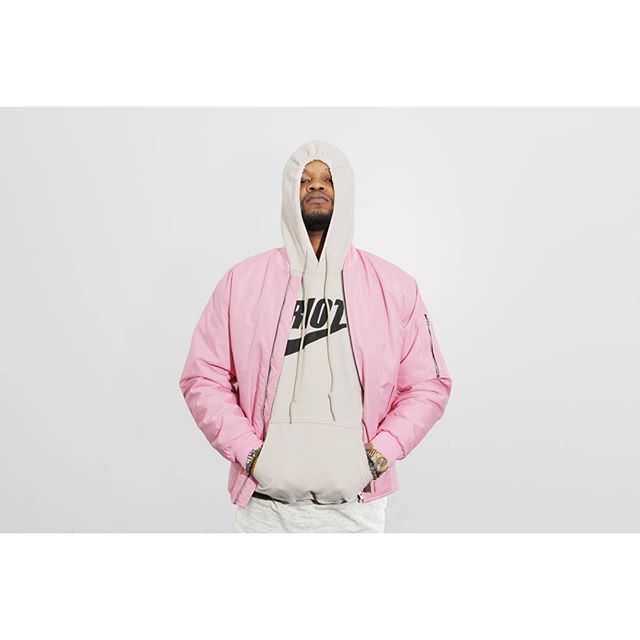 "It's been a long time coming, and a long way to go," BJ told the crowd before singing some classics: the chorus of Kanye's "Spaceship," which GLC came out to rap his part, Teddy P's "Love TKO," and Earth Wind & Fire's "Devotion." Then, back to his album, In My Mind – the thing that brought everyone together. Less than an hour before the album dropped at midnight, BJ sang "Turnin' Me Up," and more from his Motown Records debut.
"This journey has been incredible and it's a long way to go," BJ told Fake Shore Drive after the show. "I look at who I admire and who I respect in the game. They did a lot more than me at my age. So, I got a lot of work to do but I definitely don't look down on what I've done. I appreciate it and I take it all in stride and I realize I'm creating a new legacy."
In My Mind follows his first independent album, Pineapple Now-Laters, and it features Kendrick Lamar, Chance, Big K.R.I.T. and more. Some of his favorite songs from the album, he said, are "Jeremiah/ World Needs Love," and "Man Down." BJ is riding this wave of national attention for now. But the singer-songwriter-drummer's work won't stop.
"I always keep tricks up my sleeve. My sleeve is pretty long, so" BJ said jokingly. "I can't reveal a lot but I continue to work with some of our favorite artists. We got some things planned, even in the next couple of weeks."
Watch Tiffany's video interview with BJ The Chicago Kid below.