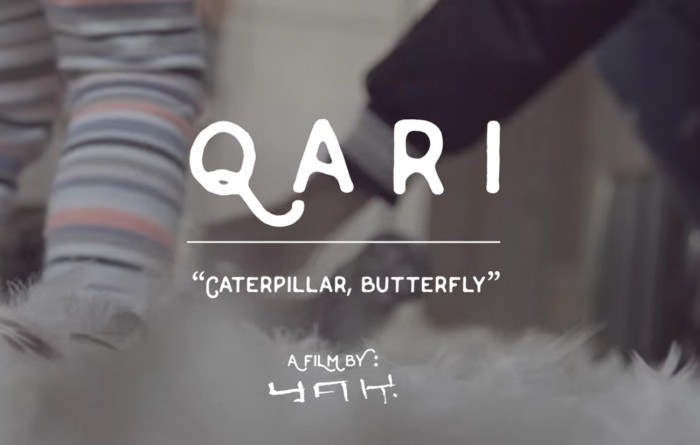 Directed by Yakub Films. Produced by Qari & Morimoto.
Back in January we brought you the unfortunate news of Hurt Everybody's demise as a group. The trio was just about truly breakout, but decided to explore solo options instead. Ahh, what could've been. I'm confident we'll see them return at some point, but the good news is that we'll have some great solo material to chew on for the time being.
Today, the former group member formerly known as Carl drops off his debut solo video "Caterpillar, Butterfly," co-starring his daughter. The clip and song have layers of meaning and it's a fantastic introduction to Carl — now Qari — as a solo artist. It's self-produced (with assistance from roommate Morimoto) while Yak handled the video. Exit Carl and enter Qari — just like the caterpillar/butterfly.
Watch it below, and be sure to check out Qari's website, which also launched today.