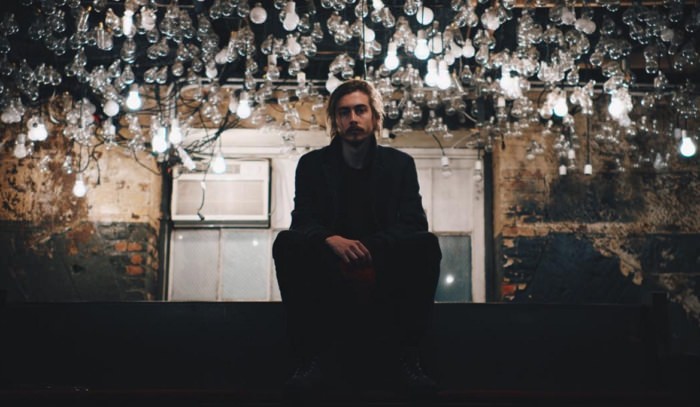 FSD: You recently tweeted "The fun thing about 'No Problem' is aside from 'Fuck You Tahm Bout,' me and Chance forever avoided making a squad / rappin ass rap video." What made you guys want to make a rappin' ass rap video for "No Problem"?
AV: The track kind of calls for it. It's a little more aggressive than anything else that's on Coloring Book, you know it's got the two features and it feels like lyrically my guys ride for me and they're going to show up in your lobby, so we felt like that kind of elicited a squad vibe. But also there was just the reality of logistically trying to wrangle 2 Chainz and Lil Wayne, like those guys are super busy, so the more we could scale back the production, the easier it was going to be to execute with those guys. But then the fun thing, the whole time we were talking about it we were like, "Man we haven't done this Chief Keef, squad type thing you know. Besides "Fuck You Tahm Bout", we've never just squaded up and turned on a camera."
It's funny that now we reel back from doing a thing where we just took over the CTA on "Angels" and have him riding on top of a train downtown, to just me with a 5D and Chance, but then there's DJ Khaled and Lil Wayne and 2 Chainz. To me that was very rewarding.
FSD: Did you guys run into any problems from the industry while making the video?
AV: Not that one, there was another one we were going to shoot, and I won't get specific about it, but we were less than 24 hours away from shooting a really cool video. All of the sudden there was weird push back. We didn't know for sure, it wasn't like they were like, "Hey, fuck you Chance the Rapper!" but it kind of felt that way. I was reading something else where Chance had songs with other artists and the labels were like, "No you can't put that on there if we can't monetize it." It's kind of sad to be like in this space now. From their perspective Chance is a pariah, because he doesn't need them. "No Problem" wasn't an issue, but there was another one that didn't come to pass.
FSD: Can we look for you to direct any more videos from Coloring Book?
AV: I hope so! Chance has been like super busy, even before the Magnificent Coloring World so we haven't really gotten a chance to sit down and talk about it. And that was such a financial commitment that I don't know when we'll be ready to dump money into another video. Yeah there's a ton of great tracks on there that call for it, and I've got some idea's so we'll see how it goes.