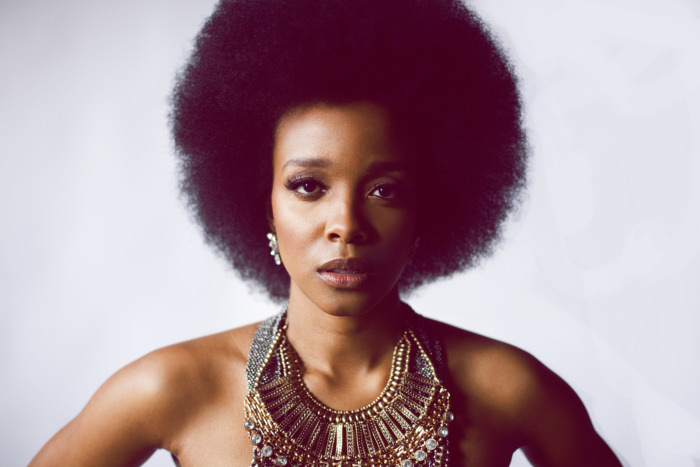 FSD: How do you think that your passion for the literary arts makes you a different artist than others?
JW: It definitely helps me during my process. I'm really curious about what other people's processes are like. I rely a lot on words to help me get started a lot of the times, and I think it would be really interesting to think about begin with music or a melody as opposed to words. I definitely rely on found text around me, or having books of poetry around me, or my friends Twitter feed to pull a lyric from, and to figure out what the story of the song will be.
In my process, influences mean a lot. I think, the same way of the tradition of Chicago poetics to tell about where you come from and your experiences, I think it definitely influences the topics of my songs. I think I can create a song about almost anything because of that. I've written poems about how people say my name wrong or how it felt like going to church with my grandma. I've been trying to broaden how I can write songs based on how I write poems. At first, I was writing a lot of love songs, or writing about things that everybody starts of writing about, but I realized I could push myself through thinking about what I write poems about, and not limiting myself to certain themes just because it's a song.
FSD: Let's talk about "White Privilege 2." What made you decide to get on "White Privilege 2"? How did that come about?
JW: It came about through poetry because I had a friend from one of my poetry collective members that I'd only met once — but she's a singer too — her name is Hollis [Wong-Wear], and she's a really close friend of Macklemore. They met doing poetry in Seattle in the youth scene, and she was helping them shape the song and then showed them "Sunday Candy: and showed them my poems and she hit me up and broached the idea, like, "Hey, it's up to you." She introduced me to Ben [Macklemore] that way.
We had a lot of conversations over the phone and then I went out to Seattle to hear the song and decide what I wanted my involvement to be. It was very dependent on the energy. Both Ben and Ryan, and Hollis, are all really really nice people, and it was a very collaborative working environment. Probably the most collaborative song making experience I've ever had, in terms of making a feature on someone else's song because I was really able to take ownership over what I wanted my involvement to be. My voice was really heard in all steps of the process. It wasn't just about making the song, but more about talking about the issues and message behind the song. You have to have those conversations in order to authentically create something that's tackling that kind of issue. It was a very good experience for me.
FSD: Before it came out did you ever talk about or imagine the backlash it would get?
JW: Yeah, we definitely talked about it a lot, and I don't know if the whole reaction would be categorized as backlash even though the first day of Twitter was terrible. I had to hide from Twitter for that whole day. I think all of the think pieces and everything, I think that people engaged with it more or less how we might expect. My friend wrote, "You know this song is cool, but it's not for me. I'm not moved by it." Then white authors had a different response. We had that waiting moment where a lot of writers of color got it first and we were kind of wanting to see what the response was going to be for the audience it was intended for. I think we continue to see a good reaction to it, especially having seen when they play it on tour. It was never really supposed to be about the song. I think there's a lot of potential to write curriculums for people to talk about the song with their students at schools or like parents to talk about it with their kids or events talking about the song.
FSD: Let's talk about 'Blck Grl Soldier', and more specifically the line "She's telepathic/ call it black girl magic." What is black girl magic?
JW: For me, black girl magic is this innate dopeness as a black woman. When I think about the images I've seen from the time I was in high school to college to now, I remember there being this big movement around natural hair and this idea that "Oh you have natural hair, that's great, but that's no shade on someone who wants to straighten your hair." They're beautiful too and if they choose to straighten their hair it's not that they hate themselves or they're less black. I think black girl magic is like a movement that's about affirming yourself and allowing black women to affirm each other in a way that is really cool. There's a lot of standards of beauty and a lot of competitive ideas about women and especially black women. So it's a tool of like affirmation for each other and affirmation of our selves
FSD: I think it's funny that you talked about natural hair because the past couple days on Twitter at least, you've been getting recognized for your afro. I've see it all over the place, you tweeted about it and so did Noname. Do you feel like your afro is part of your identity?
JW: Yeah! It's taken such a long time for my hair to grow this long. I think it's like getting to know a person kind of, like once you've cut off I had to learn how to take care of my hair and how to let it grow and all the moods it gets into. It's almost a reflection of how my self-care is going. If my afro is fleeking then that means I'm doing well.
FSD: What can we expect from your debut album?
JW: I think it will feel like a journey to listen to it because it's definitely been a journey to create it. At the beginning of 2015 I was first taking a break from my band, and not really knowing how I could do music by myself. It's a totally different landscape. It very much reflects my not being very confident about what it would be like to be a solo artist and what my songs would be like and a coming into my own voice and my own sound.
My influences are also very apparent. I think I have a very eclectic mix of songwriters and music that inspires me and I definitely pay homage to those people. That's another very poetic thing to do. Poets will write a poem and then write "After Gwendolyn Brooks" and like shout out that person and take one of their lines and make it into a whole poem. I do a lot of that too which I guess is kind of like sampling, or rappers do that too where they say somebody else's line and build on top of that. I think you'll hear a lot of what my influences are.
FSD: Who are your main influences?
JW: Erykah Badu, definitely. Brandon Boyd, Incubus. The "Heavn" song is inspired by a The Cure song. There's Fiest. I just really love singers that have beautiful voices and who you can tell really think about their lyrics. There's shoutouts to songs that I would listen to to help get me through a hard time.
FSD: Is there a certain message you're trying to get across with it?
JW: I'm thinking about heaven as an idea of like aspiration, like there's this perfect place that lies just beyond where we are, or like we can get there if we're good. Kind of trying to reclaim the notion of heaven as something that is attainable, but also we can make it ourselves. Just kind of thinking about the way we can manifest feelings of self-love and loving ourselves now as opposed to in the future.
I do this a lot, "Oh I just have to get through these next couple months of crazy shit and then I'll clean my house and hang out with my friends." Kind of just put stuff off when you could be building that into your everyday.