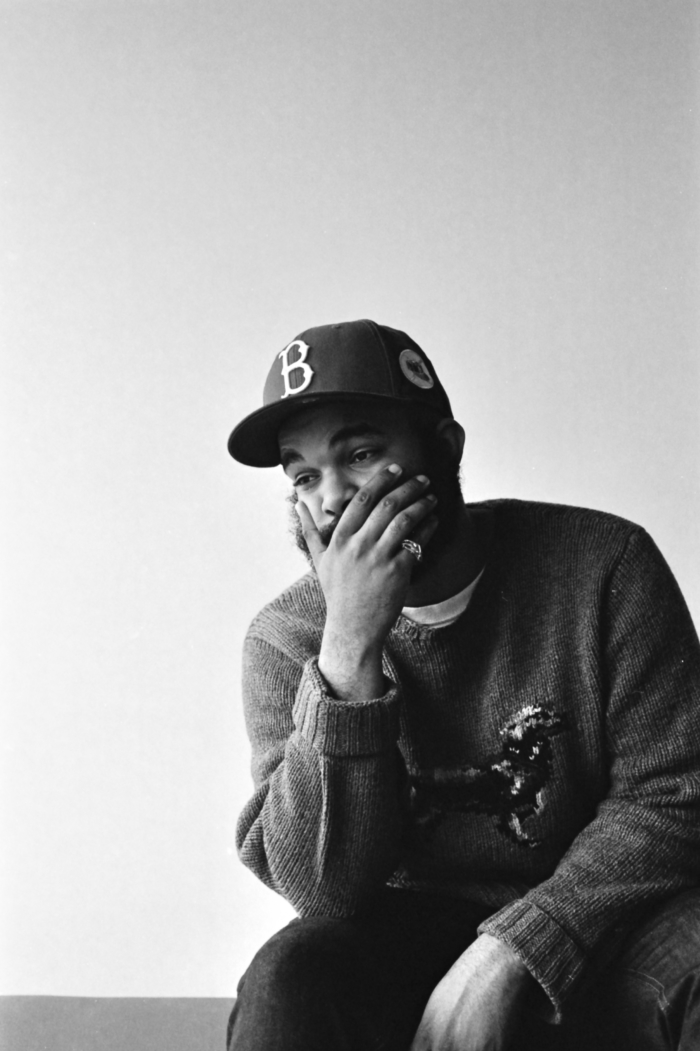 FSD: Anyone else?
Thelonious Martin:  I can't think of anyone else in particular that I can say influenced me, I think it's more so the situations I've put myself in as a producer. I've been putting myself in the position to work with somebody and sit and listen. Like if someone needs a big hip-hop cut, I can step in and provide that — or if they need something soulful, I've always made sure I've put myself in a position to plug in where I'm needed.
FSD: You've talked about this a little bit already, but I feel like you have a lot of New York influence throughout your music. How'd that come to be, seeing that you're from Chicago?
Thelonious Martin: It might be from my time spent on the East Coast. I remember back in high school, there was this group called Pyramids, and when I was a freshman in high school they were sophomores. They were like two mixtapes in, and they were doing it. It was like a blend of Grand Puba, AZ and Nas — to put you through the mindset of what they sounded like. And mind you, we're in high school, so it catches your eye when cats are making boom-bap beats with scratch hooks and stuff like that, and sounding like Nas and AZ's lovechild and shit. And those are the cats I came up with, and I was surrounded by when I first started out. So of course a lot of that does bleed over. I guess it is kinda a New York style.
FSD: Bet, so this is pretty much the last question, but is there anyone who's influenced you, not necessarily music-wise, but as a person?
Thelonious Martin: As a person? My good friend Nic De La Paz, she definitely changed my life around. Had me eating healthier, was clearing my mind, she pushed me to be a better person, and I'm forever grateful for that. A good friend of mine who's a producer, Whoarei, he produced on Kendrick's album. That's one of the few people that, when he puts something out, I immediately have to go to work — like it's a few people who inspire me in terms of production, and he's definitely one of them. Also, I've been working with him closely, Swade, he's actually become one of my better friends, in terms of in music. I did like four joints on the project he just dropped, and he even helped me move into my new apartment. Like we're sitting here right now working on this music even though he just dropped a new album, it's time to get right back to work.
And so, just in terms of work ethic, he's definitely an influence on me. He reminds me of why I'm hungry to do what I do sometimes. Even with the little accolades I have, people in my position kinda get comfortable. Like for no reason, get comfortable. There's a lot of work to be done, so surrounding yourself with people who still have that hunger and aren't comfortable reminds you to not get comfortable either.
FSD: Well, that's all my questions, is there anything you wanna add?
Thelonious Martin: Late Night Programming coming this September on 7-inch double disc vinyl. Look out for more stuff with Adult Swim, and new music should be coming soon.