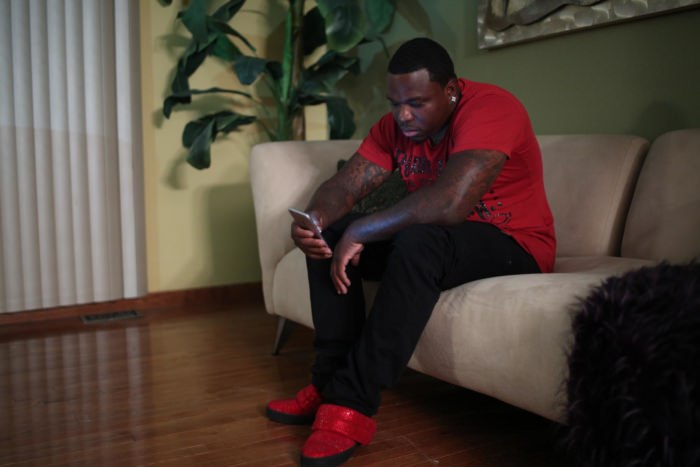 Back in late 2014, Bandman Kevo was arrested as part of a federal bank fraud case that spanned from Chicago to Indiana. Kevo and a group of five were accused of obtaining $639,745 in a bank fraud scheme called "cracking cards," according to an affidavit. Yesterday, Kevo was sentenced to 22 months in a federal prison for his role in the crimes. He has 30 days to turn himself in.
Kevo's publicist sent FSD the following statement:
Bandman Kevo, also known as Kevin Ford was sentenced on August 23, 2016 in Northwest Indiana Federal Court for charges that arose in October of 2014 for Bank Fraud. The rapper allegedly took $639,000 from banks in a credit card scam. Ford has been going back and forth to court and finally plead guilty to the charges. Although Ford had no previous records the judge still sentenced Ford to 22 months in Federal Prison. Bandman Kevo has 30 days to turn his self in and begin serving his sentence…

…When asked will he continue to pursue his music career while away Kevo responded by saying "He will do everything possible to stay relevant, 22 months will fly and I will be back better than ever and on my cocky sh*t". So this means stay on the look out for his latest mixtape and his next single "Phone Call" which he plans on dropping before turning his self in to serve his 22 month sentence.