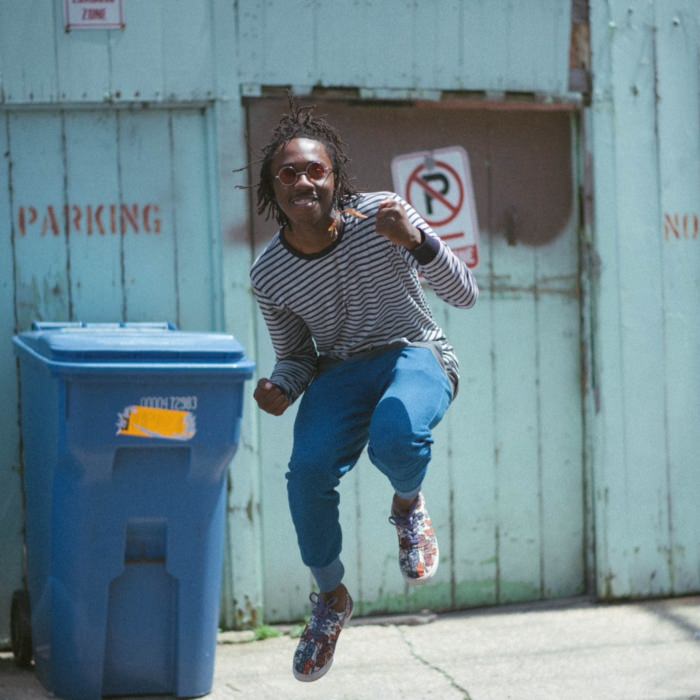 FSD: "Soul Bounce" and "We Love Us" are both very fun and dance-y songs, but at the same time they contain a lot of substance. Why do you think it's important to make songs like that?
Ric: When you talk about your problems in songs, people see their problems in you, and then they find themselves. I think music should be about respecting yourself. I can talk about happy things like letting your soul bounce, but then also talk about how the world hates my big nose. I think that's just the beautiful thing about hip-hop. We can talk about our problems, but then also find glory in our problems. I was a writer and then I became an activist, so I was really taught to show my environment in what I see everyday, and that's what my music is a reflection of. People like it so that's just dope.
FSD: How do these two songs reflect Soul Bounce as an entire project?
Ric: It's funny, "Soul Bounce" wasn't supposed to be the single. I wanted this song "Whip It" to be the single, which you probably haven't heard. Me and my management decided that it was too sing-song-y though, and we wanted to put people onto something like very dope. "Soul Bounce" is the first song, and it's supposed to catch people like, "Wow what the fuck is this?" With the guitar solo mixed with the EDM and shit. That's not how it turned out though. These tracks were supposed to be the like "hidden treasures" in the project. But they do represent the project well.
The whole project is about soul and being black and shit, like on Soul Bounce where I talk about heavy shit, but it's also fun to listen to and it feels good. That's what the whole sound is about.
FSD: How is this project different than The Sun Was Out?
Ric: The Sun Was Out was kind of like a prototype. I was really just working with the sound. I went through my followers on SoundCloud and found all these small time producers that were raw, and that's how I made The Sun Was Out.
I had to put out a project when I was 20. I can't be 21 and be new to the city, you know what I mean? Also with The Sun Was Out, I mixed the vocals all on my own. I engineered everything, but on Soul Bounce, I had all the track outs. I mad connections with all the producers and shit so. I'm just excited. I feel like Soul Bounce is like "the one". It's the one that people are gonna be like "Oh shit."
FSD: Do you have a time frame on when you're dropping?
Ric: Soul Bounce has been done for like two months, but my management has been like, "Wait and drop it here." I love him though, he's super smart about this shit. We do have a date now. It's August 30th, and then that next weekend I'll be playing North Coast Music Fest.