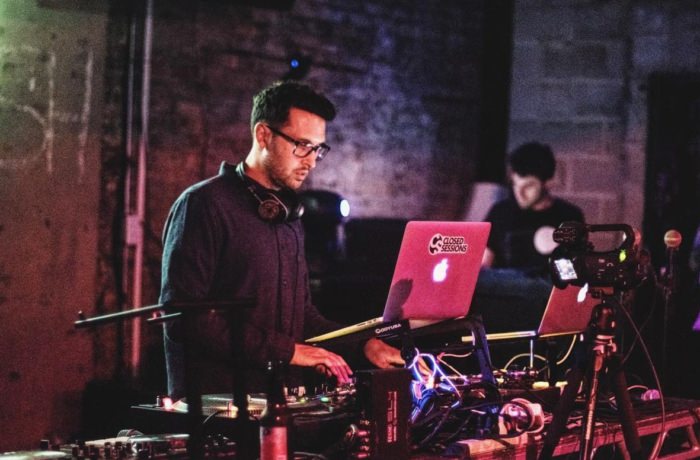 Photo by Bridges
Alex Fruchter. DJ RTC. Call him what you want, we just call him a Chicago industry legend. Label owner, journalist, DJ, promoter, professor, artist manager — he's truly done it all. From his early days at HipHopCongress.org & SoundSlam.com in the early 2000s, to heading up the groundbreaking and game-changing Chicago-based blog, Ruby Hornet; Fruchter has put on for his hometown like no other.
A lifelong hip-hop fan, Fruchter had giant aspirations for his career and his city, and decided to leave Ruby Hornet in 2013 to focus on running his Closed Sessions record label full time. During his time at Ruby Hornet, he operated a well-run, carefully curated and successful site that shined a much-needed light on aspects of the Chicago rap scene that we're getting enough attention. He later took this focus and turned it into a burgeoning record label alongside another Chicago icon, Soundscape Studios owner, Michael Kolar. The two first joined forces in the early days of Ruby Hornet to create a rather groundbreaking concept: bring artists to Chicago for a concert and studio session to create a one-off record, and in some cases an entire EP.
This unique formula worked — and I've never seen it duplicated anywhere — at least with any success. Artists such as Freddie Gibbs, Curren$y, Bump J, Mano and Rhymefest are all part of this fraternity, that has spanned close to 10 years. Since shifting into a full-fledged label, Closed Sessions has released critically acclaimed albums from Kweku Collins and Jamila Woods, and clocked 2016 as their most successful year to date. They just keep getting stronger. Improving is rare in this business, but they continue to grow better by the year — an impressive feat.
This Friday night (March 24th), the Closed Sessions family is throwing a major event at Chicago's famed Metro, called An Evening with Closed Sessions, which will include performances from their entire roster: Kweku Collins, WebsterX, Kipp Stone, Boathouse, Oddcouple and other special guests, along with a DJ set from DJ RTC.
In celebration of this event, we sat down with Fruchter to take a look back at his five most memorable sessions for Closed Sessions. It's an enjoyable walk down memory lane, to say the least. Buy tickets for Fridays how here, and check out the list below.
1 . Bun B & GLC – "Happiness Before Riches" featuring BJ The Chicago Kid | Closed Sessions Vol. 1 | 2009
Anytime you get a chance to hang with Bun B, you're in a pretty good position. This session was recorded in the winter of 2009, and was the last thing we recorded for Closed Sessions Vol. 1. Beyond it being a really solid track, it's really all about the people that took part. GLC was a mentor to me coming up, for him to co-sign what we were doing and bring in one of his mentors in Bun B was very significant and special. At that time, it felt like this Closed Sessions thing turned a corner and became legitimate. And then to have BJ The Chicago Kid on the hook… Crazy. One of my favorite times. Little known fact, JUICE was there that night too, and played a nasty practical joke. He told me that Cold Hard from Crucial Conflict wanted to "have some words" with me about not being featured more prominently in a session. I was legit scared for a second, lol. Shouts to Cold Hard too, he was grinding with us a lot back at the old studio in those days, and imparted a lot of wisdom on us back in those early days.