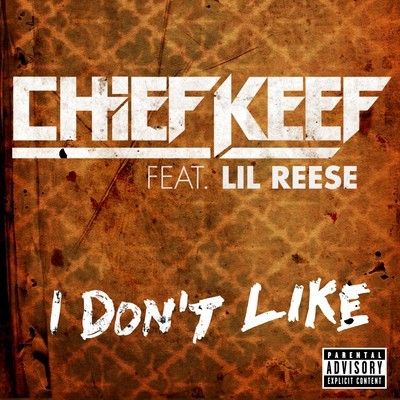 1. Chief Keef f/ Lil Reese "I Don't Like"
Album: Back From The Dead
I think we can all agree — no one saw this coming. This past April, Chicago wittnessed something that would not only hit the city hard, but also make huge waves nationwide. The play button has been abused ever since. For those who were unaware of the dynamic duo of Chop and Keef, they got more than familiar when this joint became an immediate hit. It impacted with a boom.
But with success comes with turmoil. Young Chop had a big issue when his masterpiece was remixed by the Louie Vuitton Don this past summer. While the rest of the city was embracing the remix as a coming out party for newcomer Chief Keef, one person wasn't in the mood to celebrate — the creator of the backdrop, Young Chop. The outspoken beatsmith took matters into his own hands, and expressed his frustrations with the revamped version live on WGCI with DJ MoonDawg.
There were a lot of opinions on who was right and who was wrong; but one's things for sure, had the tables been turned, Kanye would've definitely caused a stink about it. Since the incident, Chop has gone on to work with the G.O.O.D. Music camp pretty heavily, and hopefully we can hear Kanye on another Chop track at some point. But when it's all said and done, "I Don't Like" will go down as a classic for the impact it had on the Chicago music scene in 2012. It opened the doors for industry heads to see what other talents were in the Windy City, and lead to Chicago being crowned as the hottest new city in hip-hop. Thank you Chop!