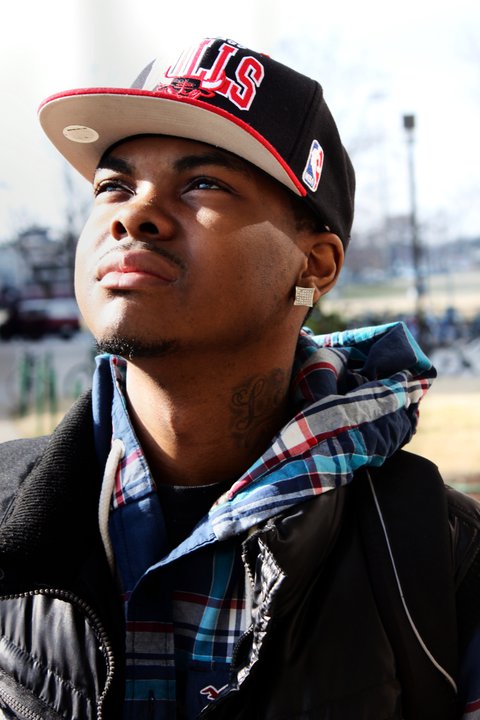 "When Chief Keef and Young Chop came to dominance in 2012, it was a gold rush," said DJ L. Like the actual Gold Rush in the US in the mid-1800s, a lot of people eagerly leapt on board, and only a few really found riches; DJ L believes that a lot of people in Chicago started rapping just for the money, not even a love of the music. "The game isn't as lucrative as it was when Kanye came in," he explained, and even then it wasn't easy.
Ideally, everyone would get signed, but he with a slight pain in his voice, he said, "Everybody cannot get fucking record deals, not everybody can get on Fake Shore Drive, everybody cannot be successful, including myself." There is so much music in the Chicago hip hop scene that it isn't possible, and in DJ L's opinion, everyone who should be discovered has been. It also doesn't help that in Chicago, we don't really hear our own music on the radio. When the hype calms down, what is going to happen to everyone in Chicago hip hop who only invested in their music?
When DJ L isn't producing a beat he is in school studying Information Technology. He wants to make a solid career for himself. He feels that people latch onto the pipe dream of making it as a rapper or producer and there is more available than just that. "I love Chicago. I never want to leave Chicago," he said, but if DJ L didn't have other things to do, he would maybe leave, but there are plenty of other things keeping him here in addition to his love of the city. While DJ L doesn't want to abandon his music, he understands not everyone can make it, so he has another plan, something that not everyone else in hip hop has.
DJ L wants to start a non-profit to help kids understand that making it in music is a difficult dream to achieve, and that there are much more easily fulfilling, productive goals, such as becoming a writer, doctor, teacher, etc. People ought to be trying to grow, and when people don't get signed, he predicts, "mass hopelessness is going to be induced." He thinks of an achievable alternative as a "contingency plan," and if everyone was in school it would be different. He likened becoming a rapper for the sake of making money instead of a passion for the music to choosing an easier elective in high school, "and then you end up with 800 kids in one gym class," he said, adding that when there is an overload of people doing it, some of the value is lost.
Instead of only speaking out, DJ L wants people to take action for both their lives in and outside of rap, and the violence happening throughout the south side. He thinks people didn't really realize the problems until the rapper Lil Jojo died in 2012. "Everybody's crying when the milk gets spilled, but don't nobody want to do something when the cup is tipping," he described. In his opinion, it also doesn't help that hip hop is, "commercialized for everybody to like it, but most of the people who like hip hop never venture to the areas where hip hop originated." In theory, he even thinks blogs should band together and stop promoting such music because it "perpetuates the nonsense."
Cliques and beefs are going to be the death of the hip hop scene, he believes. "You look at art, literature, culture, fucking taste, goddamn, the food we eat, everything that we ingest as a people, how are we not unified facing everything we [are] facing?" he said with an aggravated voice. It is a serious dilemma. He how in Atlanta's music scene people get over themselves for the sake of a good collaboration, and it would be great if it were like that here in Chicago. He also thinks, "It all would be different if we had a Motown situation going on where people were actually buying music."
With all of these thoughts spilling out, DJ L is raising some points that ought to be heard. He believed Kanye to be the best for the city because he wasn't afraid to speak his mind, something DJ L is clearly a pro at now. While he sees all these problems, he also still cares deeply for the music he makes. It's complicated, and he said it himself, "Now who am I to point fingers, I produce the fucking songs."