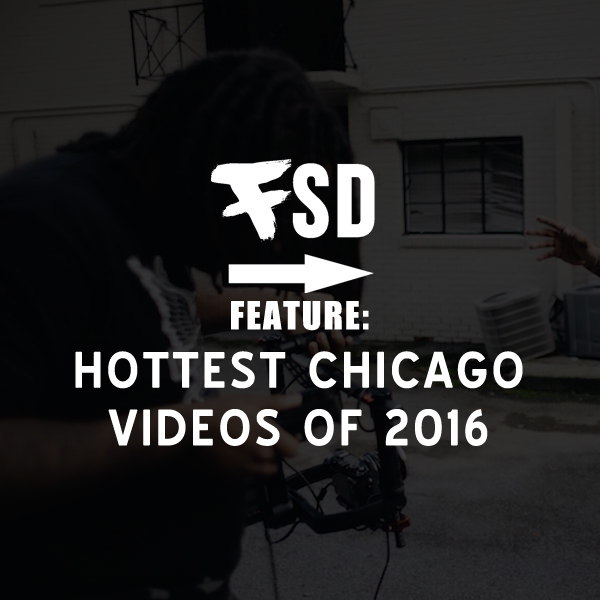 Words by Andrew Jennings. 
Summer's almost over, and soon it'll go back to being like 17 degrees outside. Too bad, so sad. However, to commemorate a good summer in music, I listed my ten favorite Chicago music videos of Summer 16. The only criteria was that they had to have been released on or after June 1st. They also had to be unique, because I really couldn't separate the five million videos of dudes getting hype in somebody's room/a parking lot. No shade, though ("I Don't Like" is a GOAT-level video.)
Ibn Inglor – You're Not My King
Directed by MIRO
One of the most important facets of a good video is how well it captures the energy of the actual song, and this video is a great example of a clip that does just that. The gloomy ass, dark ass backdrop of whatever forest that is perfectly matches the raw emotion of the lyrics. But the energy that Ibn raps with in the video perfectly matches the passion that you hear in his voice.
Warhol.SS – Speed Racer
Directed by Cole Bennett
This man Cole Bennett has been putting in work and dropping dope videos left and right for a minute now, and I think this might be his magnum opus. Dude went CRAZY with the animation on this one, and dude with the blue shirt was dancing his heart out. Probably Warhol's best video too, and that's saying something, because all his shit's been dope so far.
Nina Tech – Nina Knapsack
Directed by (Director of photography, which I'm assuming means director cuz it's the only thing in the description) Luke Sironski-White
Shit is just unbelievably eye-catching tbh, I don't really know what else to say about this except watch it. And… NINA TECH AND PLAYBOI CARTI ON THE 25TH.