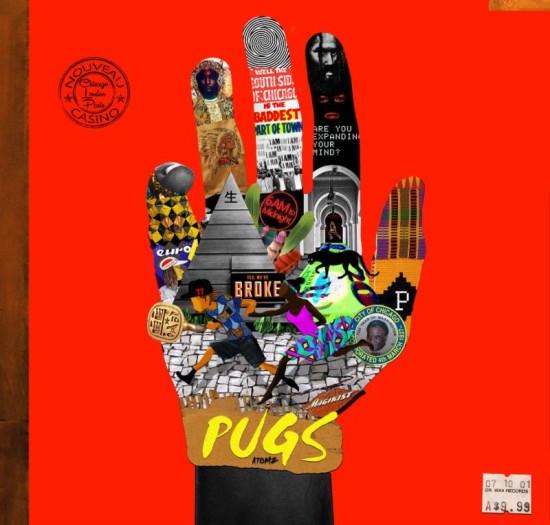 He's Pugs Atomz, and he can drop a new project whenever he feels like it. Without warning. Without giving you a heads up. He does what he feels, when he feels. And today he takes a gamble and wins with NOUVEAU CASINO.
The EP is seven tracks deep, and is largely produced by DJ Vadim and DJ Bibal. Rashid Hadee and Lili K show up to feature. But what's up with the title? Well, it's deeper than slots and jackpots. I'll let Pugslee further explain. Euro P, to you.
The first show I ever did in France was in Paris at the Nouveau Casino back in 2003. I had no Idea what to expect as kid from Englewood, my friend Thaione Davis had invited me for the trip. You always imagine the best case and worst case scenarios as a independent artist pushing your music. I was left in disbelief,they gave us 45 minutes with a sold out crowd to do what we do best, and from that moment I found myself stronger and ready for anything. In this EP I wanted to capture those feeings of excitement, discovering new people and new places. Production was handled by French producers Mr. Bibal, Wax Mantic. Also my long time comrade DJ Vadim go busy on a few tunes. Enjoy!!!!!!
Andrew Barber
0