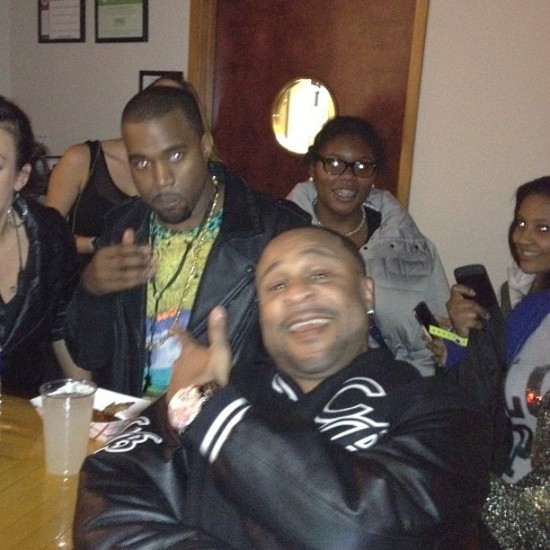 FSD: That's dope that he came full circle and grabbed you to appear on the record
DJ Pharris: It's definitely a big look. I really appreciate him for doing that. He didn't have to, so I really appreciate him doing that. It definitely helped me get on my grind. It's good that he showed me some love, because I've been down with him since day one.
FSD: I have to ask — have you received any backlash for forgetting to name drop a few neighborhoods on "Theraflu"?
DJ Pharris. [Laughs] Of course. Of fucking course. It's Chicago, so of course you're going to hear it. But I tell them like this — I only had a certain amount of time, and I did it all off the top of my head. But if you're from Chicago, you know those neighborhoods and you know those hoods are a representation of Chicago. If I missed you or your neighborhood, you know what I meant. It was a shout out to the whole city overall. Even if I missed your hood or suburb, you should still feel a part of it.
I hope it gives inspiration to the city. People always say things like "Kanye doesn't fuck with Chicago. He doesn't come back here. He does nothing for the city." Okay, well here you go. He's thinking about you. Here's some inspiration for you.
FSD: Not to mention it dropped out of nowhere…
DJ Pharris: Shit, I didn't know it was coming myself. It came quicker than I expected [Laughs].
FSD: Right, no one knew the origin of it. Was it a Kanye record? Was it a Khaled record? Is it a Pharris record?
DJ Pharris: Yeah it's Kanye record. It just appeared. The reaction was crazy, though.
[Click Below For Next Page]