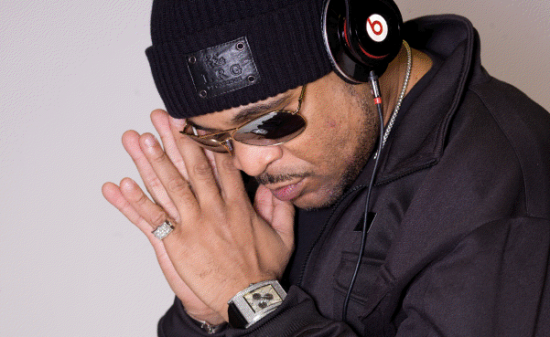 FSD: Tell us about your new label, Loud Pack Records
DJ Pharris: It's a label I'm putting together to help out the Chicago talent. It's going to house producers, rappers, R&B artists, etc. A new platform where people can create music and get it to a bigger audience and hopefully land bigger deals. It'll be a way for local artists to funnel their music out into the industry.
FSD: So this will be an indie label? Or more like a management or production company?
DJ Pharris: Well, yeah it's gonna be an indie label — but also management as well. Just so the artists don't have to run to New York, or run to LA to get a deal.
FSD: So the first release will be a compilation, A&R'd by you?
DJ Pharris: Exactly. I'll be putting together various artists and producers to make great music. I'll be mixing it, and putting local artists on songs with some of the bigger names in the business.
FSD: Very much like the album  you planned to release on EMI a few years ago?
DJ Pharris: Right. Gonna try to help get a lot of these young cats from Chicago on.
FSD: Any idea when that will drop?
DJ Pharris: Not exactly sure, but it's a work in progress as we speak.
FSD: So what's the next immediate move?
DJ Pharris: The next immediate move is a single. We're in the process of finishing it — and I can't reveal ANY details yet — but the record is gonna be huge. It'll be out by summer.