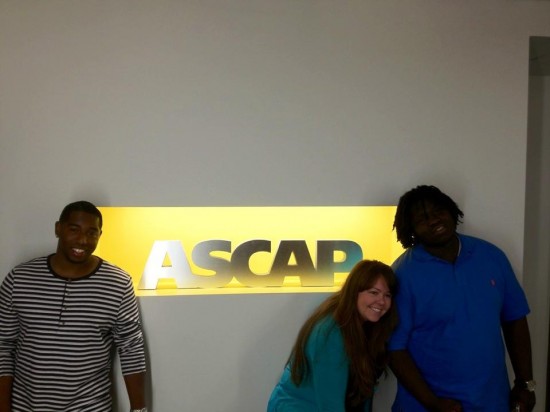 FSD: So is this for Warner Bros. artists only?
Young Chop: It's somewhat like that.
FSD: I see you also just did an ASCAP (publishing) deal as well?
Young Chop: Yeah, I was actually on BMI before that, but I took everything over to ASCAP. So I'm over at ASCAP now.
FSD: So what about the pics that popped up on the internet of you in the lab with No I.D., Big Sean and Common. What's going on there?
Young Chop: I can't talk about that too much, or give out too many details, but I am working with Big Sean. We've got some things coming [Laughs]. You'll just have to wait and see.
FSD: Common as well?
Young Chop: Nah, not yet. He was just in the studio with us. He was in there vibin'.
FSD: So you're in LA right now. Are you making the move out there full-time?
Young Chop: Yeah, I think I'm moving to LA full-time. You know, this is where my job is at now. That's where everything happens, so I gotta be in LA.
FSD: What projects are you working on in the immediate future?
Young Chop: I can't say too much right now, but I'm just working on securing more major label placements. I'm still Chief Keef's producer, so we're gonna be doing some new stuff here soon. And the rest of my guys back in Chicago. I really like Chris Mille right now. Chris Mille has a certain swag that I like right now, and I know that if I get in the studio with him, I can get a banger out of him. I definitely wanna work with Lil Durk and Lil Reese as well.
[Click Below For Next Page]