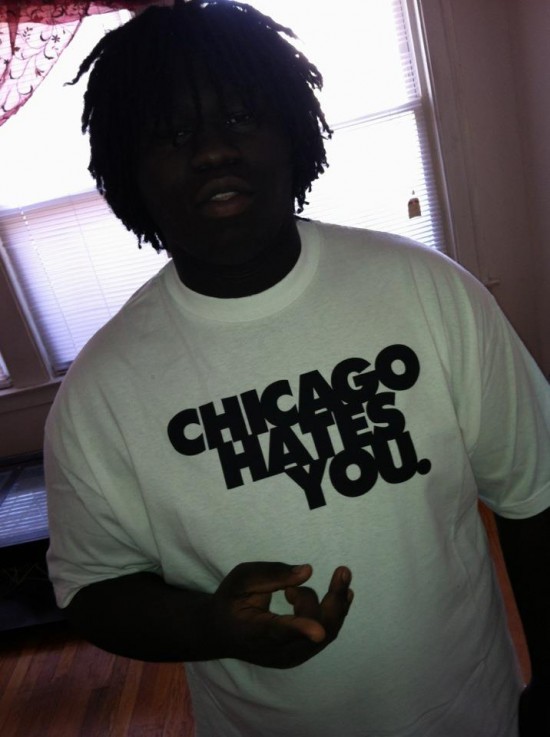 FSD: So rumor has it that Kanye is a big fan of Young Chop?
Young Chop: Oh yeah, oh yeah. I haven't met him yet, but I'm waiting to meet him soon.
FSD: Has Kanye reached out?
Young Chop: Oh yeah. He's digging it. He has like 12 Young Chop beats right now as a matter of fact [Laughs].
FSD: I hear Ye's a big Keef fan, too?
Young Chop: Yep, he's a fan of Keef.
FSD: I've also heard that there might be a collaboration between Keef and Kanye in the works?
Young Chop: Yep. Yeah that's happening.
FSD: Any advice for up and coming producers?
Young Chop: Just keep going. Keep pushing. Keep God first, and stay in school, for real. But keep going hard. Work hard with the local artists, and build their sound up and go from there. Establishing a sound is very important. Don't do what other people try to do. Always do you.
And always be in the studio with the artists you work with. Don't just send them beats. I don't like sending beats — that's so corny. Don't ever send a beat and not be in the studio with the artists vibin' to the beat. You need to build a relationship with the artist.
FSD: Do you think being in the lab with the artist while they're recording has played a big part into your success?
Young Chop: Yes, that's the biggest part of my success, right there. That's the whole thing, I'm in the studio with the artists throughout the whole recording process. I was in the lab every step of the way for Keef's Back From The Dead mixtape.
FSD: How many beats do you make a day?
Young Chop: I do between 5-10 a day. Every single day. I don't stop working.
FSD: Anything else you wanna say?
Young Chop: Well, I gotta shout out 8TMG. GBE. My Mama, my Grandmama. My management. And all of the Young Chop supporters.