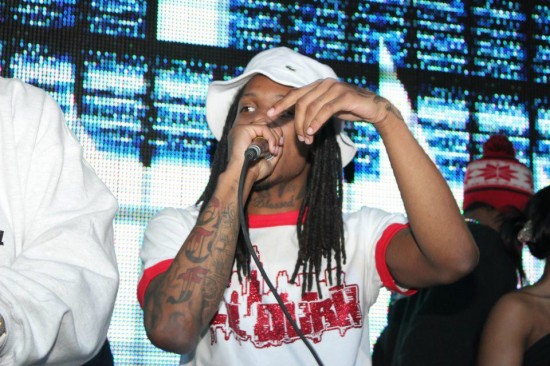 FSD: Beuller did "L's Anthem," which is a record everyone seems to love. Would you say that's your biggest record to date?
Lil Durk: I would say "L's" is the biggest. But people still love "I'm A Hitta" — I'm still gonna do a remix to that record. I can't say who is gonna be on it yet, but it's gonna be big and local.
FSD: I heard a rumor that Big Sean was gonna jump on "I Get Paid"?
Lil Durk: Yeah, that's what their camp was telling me. They said Meek Mill's was supposed to jump on something, too. They're still in the process of working that out, though. Hopefully we can work something out.
FSD: So a handful of bigger, more mainstream artists have been reaching out to work with you?
Lil Durk: Yeah, but they don't hit me. They be trying to talk to Chop about it. Since Chop is in LA now, he calls me like "Man, they wanna do something." I'm headed to LA soon, so we'll see what's what when I get out there. I'm supposed to get to New York, too.
FSD: So labels are interested? Def Jam being one of them, right?
Lil Durk: Yeah, I'm rocking with them and I like what they're talking about, so we just need to negotiate. Get the teams together and figure out what it's gonna be.
FSD: So you've been working on this with No I.D.?
Lil Durk: Yeah, he called me personally. Traxster, too. We've been talking on Twitter.
[Click Below For Next Page]