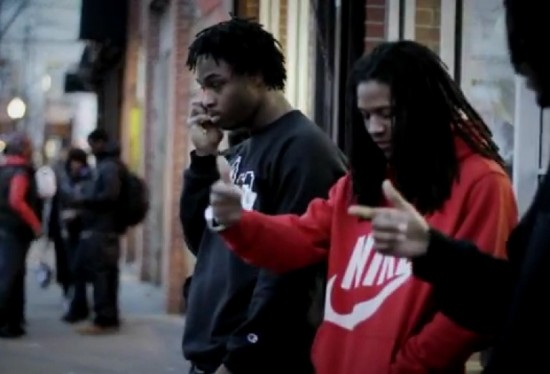 FSD: So what's it like when these legendary Chicago figures reach out to you. It must be crazy, right?
Lil Durk: Yeah my phone started ringing out of the blue, and it was No ID. He was like "What up homie, I just listened to the mixtape." I'm like, who is this? He told me it was No ID, then we started politicking.
FSD: I hear Mikkey Halsted is also a fan?
Lil Durk: Yeah, I just did something with him. It's big record. It's got me and King Louie on it.
FSD: So you have a handful of videos on YouTube that have a crazy amount of views. Are the amount of views they get how you and your peers equate the success of a record?
Lil Durk: Oh yeah. That's what a lot of people pay attention to. Those views are very important. Because on top of that, once a label comes looking and they see your video only has 10,000 views, it may turn them off.
FSD: So I understand you have to go back and do some time next week?
Lil Durk: Yeah, I gotta go back to jail on April 23rd. I've gotta do two months. I'll be out on June 23rd. I did four months last time I was locked up, now I gotta go back and do two. But I've got enough material ready to keep my name going while I'm gone.
[Click Below For Next Page]