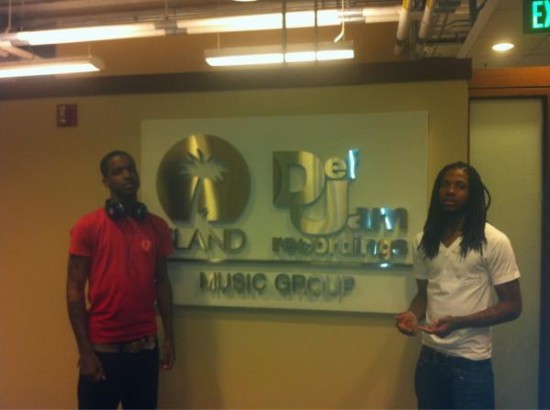 FSD: Have you been recording frantically since you heard you had to go back?
Lil Durk: No doubt. I've got two videos from Zae coming. At least two more videos from DGainz. So I'm gonna try to drop a least something new every week while I'm gone. I might even have another mixtape ready.
FSD: With how hot you are right now, this setback couldn't have come at a worse time
Lil Durk: Yeah I just found out about it. I'm asking myself "Why right now?" So I've gotta keep it cool, go in and do my time as quiet as possible and get back out.
FSD: So your potential deals haven't been affected by this, or have they?
Lil Durk: Well, Def Jam was trying to sign before I had to go in, so that's why there's a hold right now. So it's free Lil Durk until then.I'm probably gonna do my solo deal through Def Jam, but Sony wants me and Lil Reese to do a group deal. They actually offered me and Reesie a group deal for a lot of money.
FSD: Really? Who had that idea?
Lil Durk: Well, a lot of our videos feature us together, and I guess they liked "Off The Shits." So they thought it would be a good look. We all are good friends, so it makes sense.