Tag: Jeremih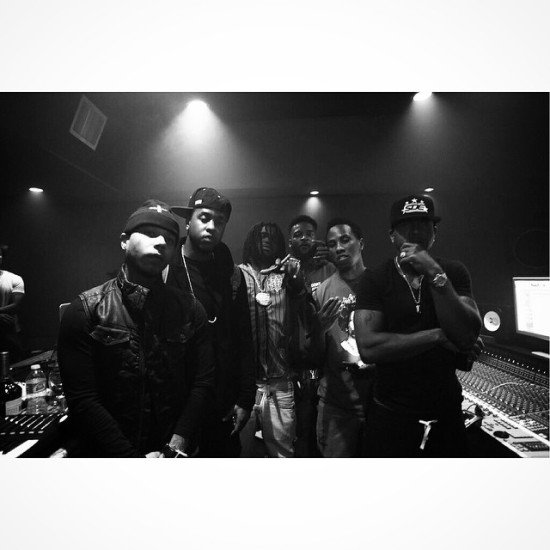 Back in April, Keef took to Twitter to ask Lil Wayne to feature on his upcoming album, The Cozart. And by early May, Keef got his wish. Well, sort of. Last week, we brought you pictures of Keef, Jeremih and Yung Berg in the studio working on some music, and it appears the track in question is from Jeremih's long-awaited album, Late Nights.
The song previewed here in the clip is Jeremih featuring Chief Keef and Lil Wayne, and from numerous YouTube and IG clips of it, it appears to be a C-Sick beat (I think I heard the infamous tag in their somewhere.) I'm also guessing it was produced by Yung Berg, since he can be seen in the video, and his production chops have been on fire recently.
Hit the jump for a quick preview, and keep an eye out for the official version to drop at any moment now.