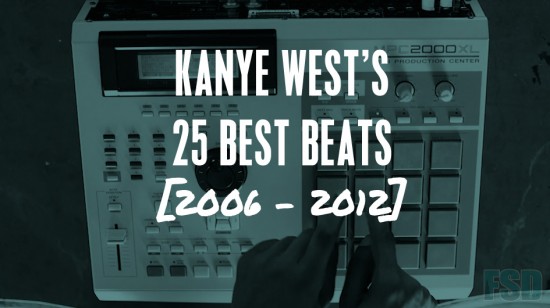 Words by Alex Russell (@andfeedingyou)
Kanye West. Have you heard of him? He's a rapper, like one of those guys that makes rhyming lyrics over a beat. He also makes beats sometimes. Apparently he has had some success in that field. This is the second half of our bipartite coverage of what we consider to be Kanye's greatest successes in production for himself and others, this time within the years 2006-2012.
If, upon reading this, you encounter the questions "Why is this here?" or "Why is this not here?", please remember that these lists are primarily opinion-based, and that our criteria may differ from yours, but feel free to enter the conversation in the comments section. In any case, take time to enjoy the samples, the histories, and the songs themselves.
If you missed our last list, highlighting Ye's works from 1999-2005, you can catch up here.
*We didn't include tracks where Kanye was not the lead producer (eg. "New God Flow," "Mercy")
[Click Below For Next Page]