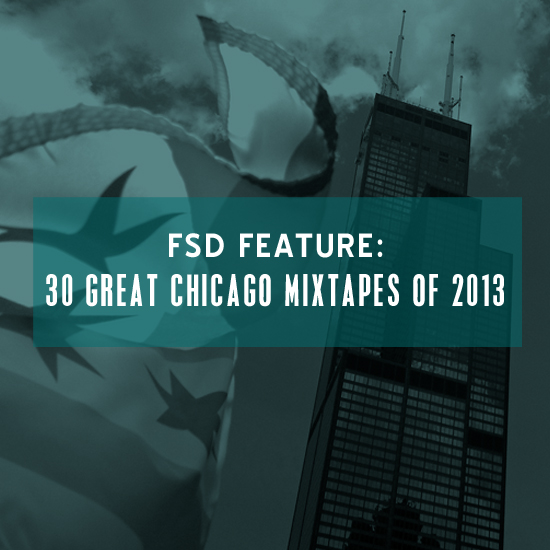 Words by Andrew Barber (@fakeshoredrive), Ty Howard (@someguynamedty), Elyssa Czynski (@czynskers)
With all of the press and media attention surrounding Chicago Hip-Hop in 2012, many thought the scene would fall off and dry up completely in 2013. All hype, no substance some claimed. The good news, however, is that those claims were unfounded. Chi rap came back bigger and stronger and introduced a whole new crop of talented artists in 2013. The artists and mixtapes that graced this list last year, are completely different from the ones you'll find this year (with some returning faces). The scene and artists are growing at an alarming rate, with talent popping up in every corner of the city — so much so that it's almost impossible to keep up. Well, that's where we come in — to share 30 dope projects dropped by Chicago artists in 2013.
 So today we bring you our annual 30 Great Chicago Mixtapes Of 2013 list. Enjoy, share, discuss.
Note: This list does not include compilation mixtapes, label mixtapes, iTunes projects, DJ mixtapes or projects that were pieced together with loosies. These are single artist or group mixtapes only. Click through below for our 2013 favorites.
[Click Below For Next Page]