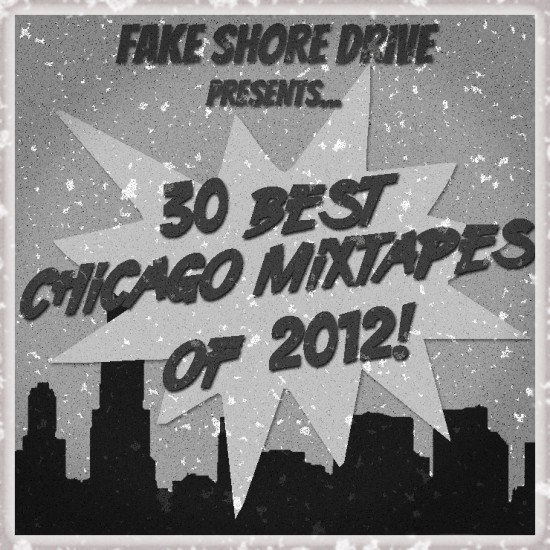 Words by Ty Kidd (@TYKIDD), Alex Russell (@andfeedingyou), Leland Bonner(@LelandBFresh), Marisol Vélez (@pinqyring), Andrew Barber (@fakeshoredrive)
With the year coming to a close, it's safe to say that Chicago was the best city for rap music in 2012. Of course we're biased, but many of hip-hop's best new artists and producers derived from Cook County. After spending many years underground, 2012 was definitely our time to rise above the surface.
Back in July, we did a Top 10 Chicago Mixtapes Of The Year (So Far) list, so it was only right we returned with a year end edition. Plenty of new projects were added, with some rising and others falling within the rankings. With so much product in the market over the past 365, we couldn't just highlight 10, so we wanted to profile 30 of our favorite mixtapes. A lot of great music was made this year, so you're forgiven if you didn't get a chance to sift through it all — but that's what we're here for.
Disclaimer: This list does not include DJ compilation mixtapes, label mixtapes, or projects that were pieced together with loosies. These are single artist or group mixtapes only. Projects that were for sale on iTunes were not included, nor were major label releases. We also kept it to one project per artist.
Click below to start your journey.
[Click Below To Start]