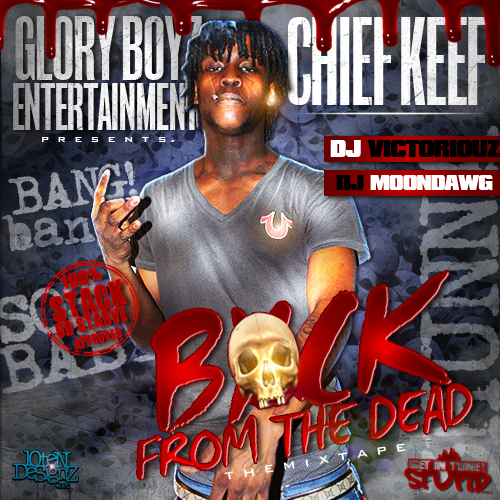 8. Chief Keef – Back From The Dead
It's hard to gauge the exact impact of Keef's Back From The Dead mixtape, but you know it's MASSIVE when two out of five FSD submissions are from artists emulating Keef. From his live shows to his videos, Keef's style has been bitten and chewed — his influence is literally everywhere.
With MoonDawg and Victoriouz in the driver's seat, Keef's Back From The Dead featured two of Chicago's biggest records of 2012 — "3Hunna" and "I Don't Like." The videos for these records stand at four million and seven million on YouTube respectively. Keef's no longer the most talked about new rapper in Chicago, he's probably probably the most talked about new rapper in all of hip-hop. Love him or hate him, you're going to have to get used to him, thanks to his recent deal with Interscope.
But a lions share of the props here have to go to Young Chop, who laced each and every beat on the project. Chop's profile has also risen significantly since the project's release, having worked with Gucci Mane, Waka Flocka and Soulja Boy. This mixtape didn't bring Chicago back from the dead, but it definitely helped resurrect the new wave.
Favorite Tracks: "I Don't Like," "3Hunna," "I Don't Know Them"
[Click Below For Next Page]