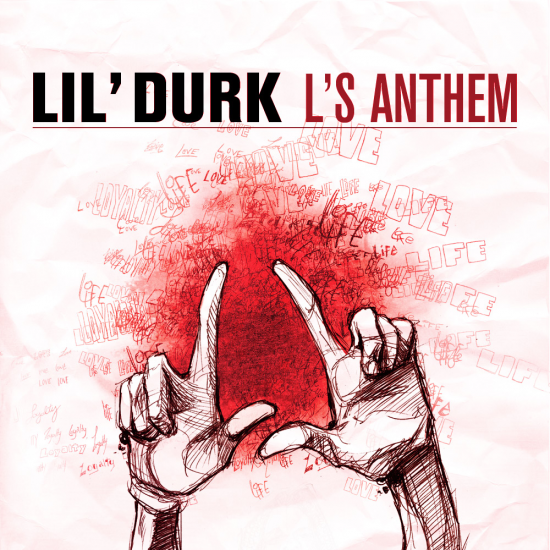 2. Lil Durk "L's Anthem"
Producer: Paris Beuller
Album: I'm Still A Hitta

This record was so big, that it was able to draw up interest when a :30 snippet hit YouTube. Paris Beuller's beat was scary and aggressive. It sounded powerful. And when the full version eventually surfaced, it didn't disappoint. Durk delivered in a big way, creating an infectious local hit out of a simple call and response record.
Many listeners had no idea what an 'L' or 'hitta' was, but that didn't stop them from banging their fists together in the L formation as it screeched through the club speakers. Relatively unknown a year ago, Durk has officially gone from hitta to hitmaker. And "L's Anthem" was his coming out party.
If you were anywhere near a club in Chicago in the summer of 2012 you heard this record — and it filled the dance floor. If you were in traffic at any point this summer, you heard this blasting out of car windows. It was a certified local hit that should've taken the nation by storm as well.
[Click Below For Next Page]