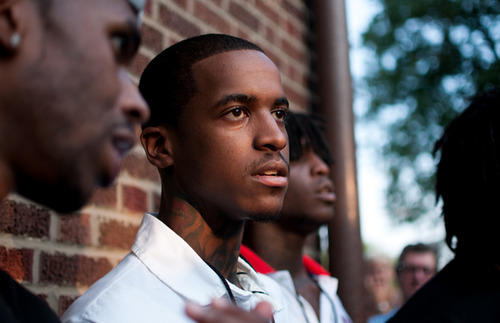 11. Lil Reese "Haters"
Producer: Dibent
Album: N/A

Some say Reesie's verse on "I Don't Like" landed him his deal at Def Jam, but Reese's track record in 2012 was solid, and by mid-year he had three of Chicago's hottest records with "Us," "Beef" and the critic favorite, "Haters." Unfortunately Reese's personal problems got in the way, and despite those blemishes and mishaps, Reesie had a huge year.
Over Dibent's chopped up Kells sample, Reese attacks the track rather ferociously, with each line punching in at the right time. Some critics take shots at the GBE style of kicking five words per bar (or whatever), but Reese is masterful with it here. The delivery is excellent.
For whatever reason, "Haters" didn't make the cut for his Don't Like mixtape, but rumor has it they're saving it for his Def Jam debut. Are they going to recruit R. Kelly to actually sign his part? I bet it's in the cards. This one is a winner and it deserves more life than just an internet leak.
[Click Below For Next Page]