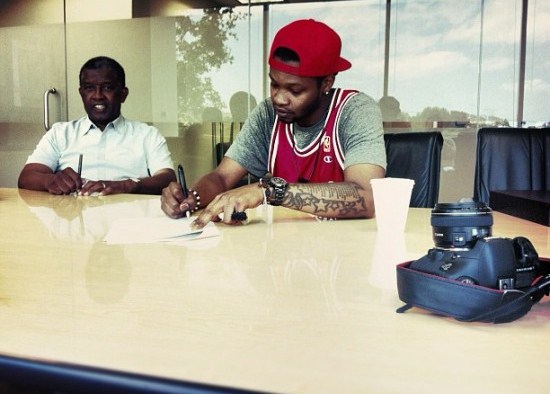 30. BJ The Chicago Kid f/ Kendrick Lamar "His Pain"
Producer: Sounwave
Album: Pineapple Now-Laters
BJ and Kendrick have been quietly working together for the past couple of years. Since relocating to LA, The Chicago Kid has worked with the who's who of the new Cali wave, but "His Pain" gave BJ the notoriety he's long deserved.
Thanks to Kendrick's recent surge in popularity, this track exploded, getting looks across all pockets of the internet, in turn stirring up interest for his debut album, Pineapple Now-Laters (and landed BJ a deal with Motown). The minimalist, smokey, jazz-infused instrumental was perfect for both BJ and Kendrick to croon over. You can literally hear their pain.
[Click Below For Next Page]